Meet SENA: the Secure Edge-Native Architecture
At KubeCon Europe 2023, Spectro Cloud and Intel have announced SENA, a new framework for securing edge computing environments. SENA is a reference architecture that defines key security requirements for deploying and running cloud-native apps at the edge, and proposes solutions to deliver those requirements using Spectro Cloud Palette, Intel SmartEdge and open source technologies including Kairos.io.
This page gives you everything you need to know about SENA.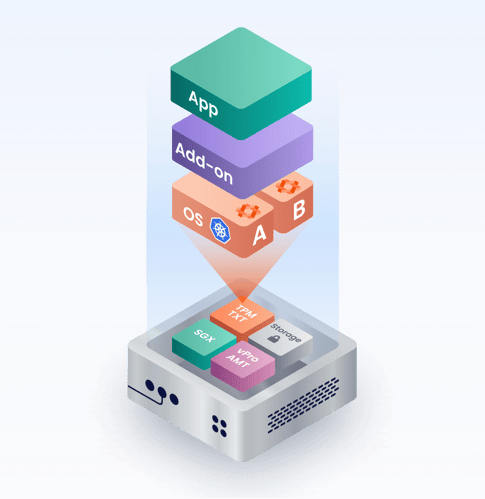 Heard the news?



We're excited about SENA and we hope you are too! Check out these resources to get up to speed with this milestone in edge security.
Dive deep into SENA

For all the details about the SENA architecture and our reference implementation using Spectro Cloud and Intel technologies, download our in-depth technical white paper, co-authored with Intel engineers.
This in-depth 32-page paper is authored by senior engineers from Intel and Spectro Cloud with decades of experience in edge computing and security, from coding kernels to large-scale IoT deployments.

If you're concerned about the security of your workloads in edge computing environments, this white paper will give you a holistic view of the latest techniques for protecting your data from silicon to software.

Click here and fill in the form and we will email you a copy of the paper.